Our Student Sprint gives you the opportunity to showcase your skills, learn a lot in a short time and make valuable connections with companies. 
If you are a unibz Bachelor (2nd-3rd year), Master or PhD student, this call is definitely for you!
Students from all faculties are welcome. 
STUDENTS WILL BENEFIT FROM: 
learning how to work with the Google Design Sprint Methodology. 

thriving in interdisciplinary teams. 
mentorship from qualified design thinking facilitators, innovation experts and researchers. 

working on a real business challenge and getting to know the South Tyrol company landscape first-hand (can be useful for internships/future job opportunities). 

developing presentation skills, pitches and soft skills (critical thinking, group work, communication). 

learning how to use the rapid prototyping tools of the NOI Maker Space and Free Software Lab. 

the winning projects will receive an award. 
SELECTION COMMITTEE:
Five professors from unibz and one NOI Innovation Management expert will select the participants based on the following three criteria:
1. competencies and experiences (needed to successfully address the selected challenge); 
2. motivation;
3. average mark.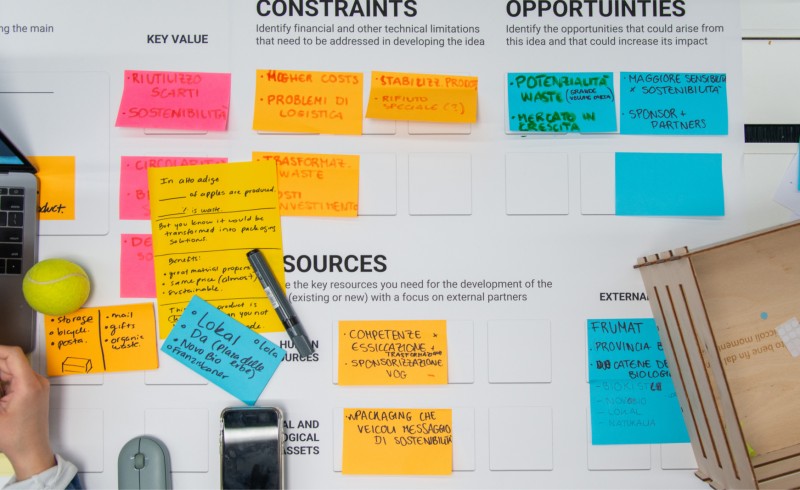 APPLICATION: 
Complete the application form and give us a short statement of motivation (up to 150 words). Show us why you should be one of the selected team members. We need to know about your background, experience and areas of expertise in order to build the best possible team.
Registration and participation are free of charge.
YOUR COMMITMENT : 
If you are selected and become one of the team members, 
you will be on-site during the 5-day sprint from 26 February 26 to 1 March 2024. 

at the final event (day 5), you and your team will pitch your concept. 

the jury and industry experts will select the winning team for each of the three challenges. 
and – fingers crossed – maybe you will be part of the winning team and receive an award. 
THE FINAL JURY 
It is time for the pitch!
Each team will present a solution to a challenge. A representative from each company, as well as unibz and NOI, will decide on the winners. 
The winning team will be rewarded with awards and perks, as well as a great reputation and valuable experience. All participants will receive a digital badge to use on their CVs and social media profiles, and more information on the awards will follow.
This project has requested financial support from the European Social Fund.